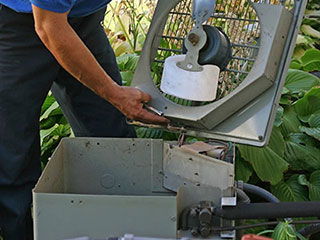 A clean HVAC unit is something that can improve your living quality quite a bit, however, they due tend to get outside contaminants clogged in them over time. This can result in a unit that is no longer working as effective and efficient as possible. Many of the issues can be resolved with a proper cleaning.
HVAC Cleaning And Maintenance
It is important when cleaning your HVAC unit to have it done properly. That is what makes our team a great choice! Our professionals will clean any debris out of your unit and registers and help increase its efficiency and life span. Our team will also perform any routine maintenance that may also be hindering the performance of your HVAC unit and get the problem solved for you right away!
Fast Filter Replacement
It is inevitable that eventually you will have to replace the filter in your HVAC unit. Routinely doing this can go a long way, improving overall indoor air quality and making it healthier for you. Having someone who knows what they are doing is important, an improperly installed filter can cause your unit to work harder. Our team is here to make sure your filter replacement gets done quickly and properly!
Air Quality Testing
Indoor air quality is important for your health and a lot of people live and work in dirty air and probably do not even realize it. Having air quality tests done can ensure that you have clean and contaminate free indoor air to breathe. Our experts can perform these to see if your air may be contaminated or not and help assess the situation as needed!
Why Keep Putting It Off?
There is no reason to wait any longer and sacrifice having cleaner air! Contact Air Duct Cleaning Baytown today and have our team help! Our job is to make sure you are satisfied!