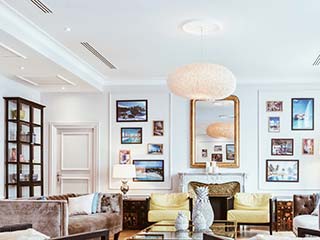 You work hard to keep your home healthy and clean for your family, but there are some contaminants you can't actually see. This is where we come to the rescue. At Air Duct Cleaning Baytown, TX, we use powerful and precise equipment for our air duct cleaning service to remove debris, dust, and other irritants that may harm you and your loved ones.
Professional Air Duct Cleaning Services
Over time, various allergens such as mold, pet dander, dust, and other forms of debris can build up in the air duct system of your home. When this happens, all your efforts to keep your home clean and safe are in vain. With professional help from our friendly, local team you can easily solve the problem. Once we clean your air ducts professionally, your indoor environment will once again be fresh, clean, and healthy.
Dry Vent Cleaning Services
Besides cleaning your air duct system, we can also take care of your dryer vent, which can accumulate debris, dust, and bacteria as well. Even though you may remove the lint dutifully from the lint trap every time you do a load of laundry, small particles can still find their way through the dryer vent system. With our professional cleaning service, you can be sure your machine operates efficiently and safely at all times.
Local and Honest Company
Our highest priority is customer satisfaction, and as such, we never fail to exceed our customers' expectations. We are never late and because we are a locally owned company, we love to get to know our customers in Texas and build long-lasting relationships.
No Surprise Fees
For every job we do for you, we offer an estimate in advance. You'll never have to pay more than we agreed beforehand, and we never begin any work until you are completely happy with our estimate.
Call us for:
Affordable and personalized quotes
High-end cleaning equipment