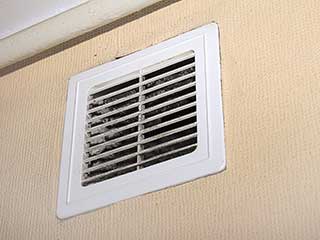 What Should You Look For?
If you're not sure whether your dryer's vent needs a cleaning, there are a few easy signs to keep an eye out for! Pay attention to how long it takes for your clothes to dry, or if you need to set the cycle for longer than usual. This can indicate that the vents are clogged and making it harder for your clothes to dry. Also, the wasted energy may be making your energy spending rise over time, so check your bill for any increases. You may be able to see the vent itself, in which case the lint sticking in the slats should be noticeable. Finally, though most importantly, if you smell burning then turn off the dryer immediately. This means that a cleaning is a must before trying to use it again.
Why is Cleaning Necessary?
One problem with a dirty vent is, as before mentioned, it wastes your energy. It's a struggle to get the hot air through the clogged vent, and thus takes much longer for your clothes to be fully dried. Your clothing will also likely get beaten up and potentially damaged thanks to this extended time in the dryer. Most concerning, however, is that the trapped lint can begin to burn because of the hot air and may eventually spark a fire. That's why regular cleanings are vital to keep your home safe, as well as energy efficient.
That's Where We Come In!
Our experts can get to work before you know it, and whenever is best for you! We'll come out to quickly clean out your dryer's vent using the best equipment available so you can rest assured it's completely clear and like new again. The process will be done carefully as well, so that there's no cross-contamination with the air to worry about. We can also check the airflow to ensure everything is running smoothly.
Why Wait Any Longer?
Make sure you and your family are safe and contact Air Duct Cleaning Baytown today!
We also offer the following services: